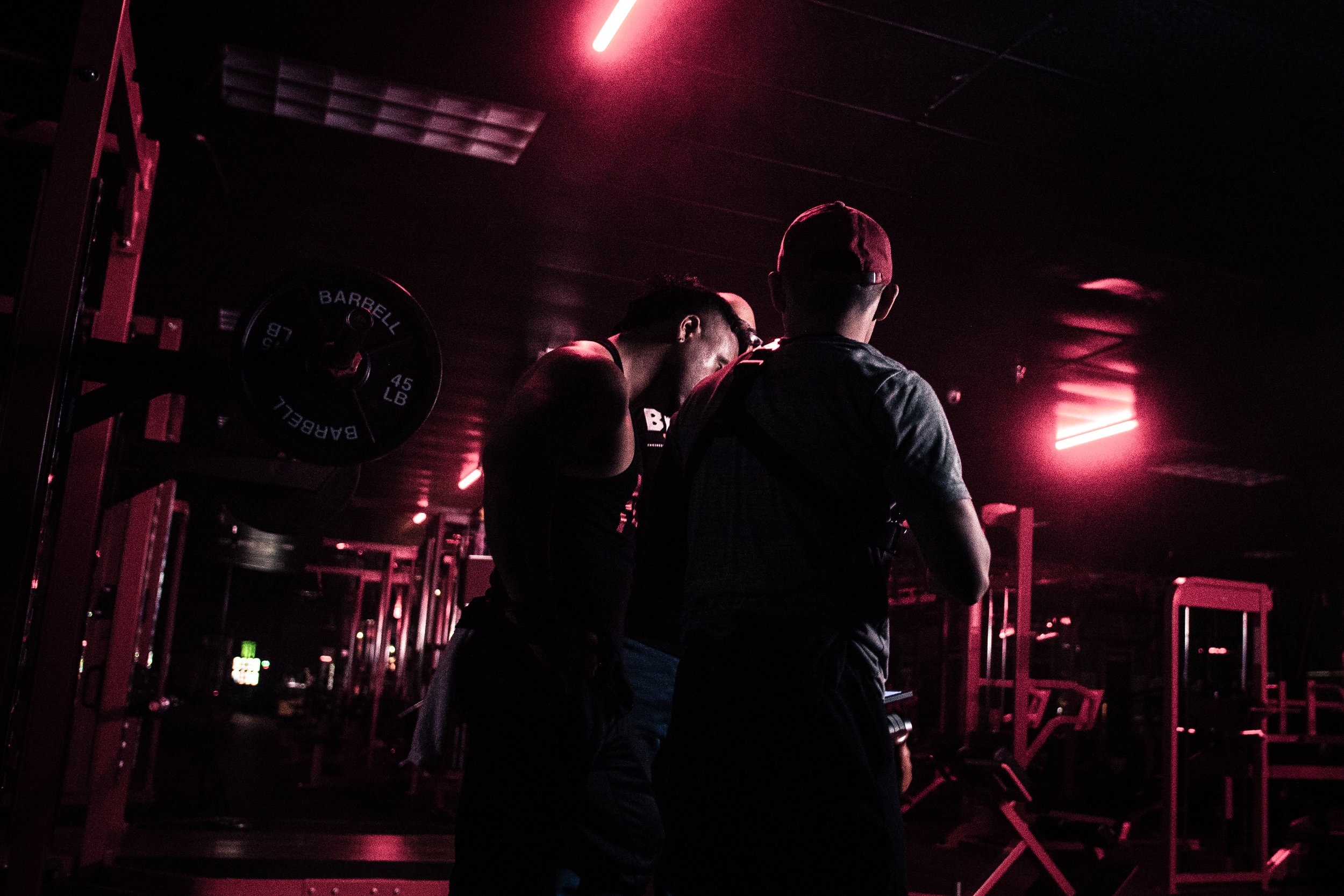 Yooo what's goin' on guys I hope life is going great I know I've been absent for a minute but I'm back and I wanted to share a behind the scenes kind of blog with you guys! A couple of weeks ago I made a trip down to Columbus to get some behind the scenes shots of the shoot that was going on. We were shooting a commercial for a gym down there and the director Koishi Kahmmad wanted to send the final product to some connects in the NFL. Long story short this video needed to look fucking good, luckily there was a really talented crew there working their asses off and shooting til 5 or 6 in the morning.
We were shooting with some big boy cameras lol, one was a RED Scarlet and the Main cam was a RED Scarlet. In the pic above you can see we were havin' a little fun with a Benro motorized slider that was on set. A lot of the shots were done on a gimbal with the Helium. We were lighting the set using Astera lights I think they were the pixel tubes but i'm not 100% sure on that. They were some dope RGB lights though and you're able to control the color and patterns of the light via an app and they're wireless so you can stick them anywhere.
It was awesome being able to be on set with these guys and see how they work and collab on different aspects of the video. The more minds you have working on a project the better because you're going to be working with a lot more creativity while you're on set. I'm going to try and get out some more bts content for you guys let me know what you think of this kind of stuff in the comments! Overall this was a sick shoot and I do plan on having a BTS video to go along with this I'm hoping to have it done by tonight in order to get some content out for you guys. If you haven't signed up for the God Media Newsletter be sure to do that below!